Practice is our Know-How.
Communication is our Art of Clearly Transferring Theoretical Knowledge
The success factor is the « Learning By Doing »
Best Approach of Transferring Years of Experience and Know-How
We Customize Practical Training
During our life, we change jobs several times.
Professional continuing education is an essential step to change jobs or evolve in your company.
This type of training gives you the skills needed to perform a new job.
Most job changes require continuous improvement and process optimization skills.
Firms that promote operational excellence must act in this direction
We Support Projects Implementation
The implementation of continuous improvement projects is based on field experience.
We conduct all field activities with:
Stand up meeting.
KPIs and action items Dashboard.
Live coaching.
No theoretical presentations, only note taking. Our experience reveals that powerpoints do not generate added value (According to the LEAN principles).
WASTE IS NOT ALLOWED
We Train Individuals on Request
We apply the « Train the trainer » principles:
We communicate better and avoid heavy training lessons (Learning by doing).
We avoid repeated and boring comments (Just useful experiences).
We refer to exactly how people learn (apply operational pedagogy).
We give responsibility as well as training (Live coaching).
We continue to foster learning and development.
We strive to know our audience.
Therefore a specification is established to frame the learning and prepare the appropriate tools
Experience
The know-how of our Keeplean experts is based on several years of experience in both training and support the implementation of Lean Six-Sigma transformation projects.
Knowledge transfer is our strength: From practical training to the implementation support.
An international reputation in the mining sector (Bhp Billiton: South Africa – Mozambique – Australia) as well as other European structures in the field of logistics, health and manufacturing. This experience has made us a valuable organization.
We have supported more than 100 projects in continuous improvement (between 2005 and 2022), and certified more or less 80 practitioners in Lean Six-Sigma from theoretical training to the implementation of strategic transformation projects.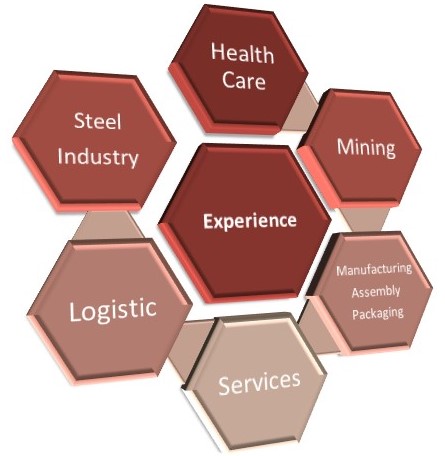 The Method: Practical training steps to learn how to manage a continuous improvement project in the real world
Target Towards Six-Sigma
The Goal (6σ Quality Level).
Going from 3σ to 6σ is a long way and requires pragmatism.
However:
We must get rid of activities that do not add value
and optimize value-added activities.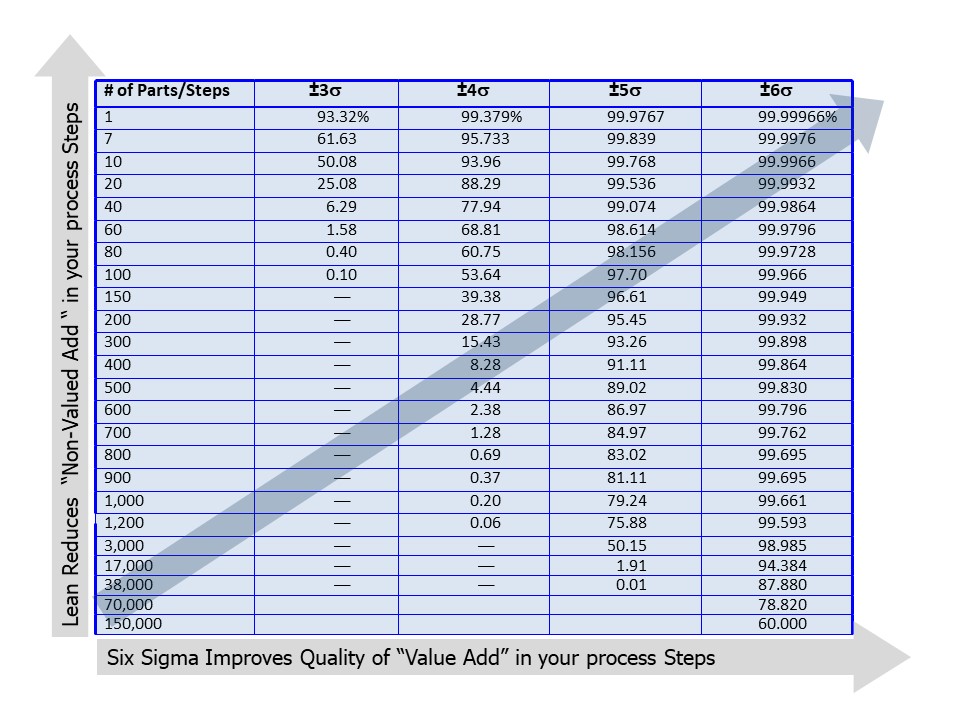 Vision & Mission
LEAN Thinking
Get rid of  None value added activities (Eliminate waste).
Optimize Value added activities by reducing process variability (Reduce Cost Of Poor Quality)
Reduce Cost Of Poor Quality = Reducing operational costs and increase Profit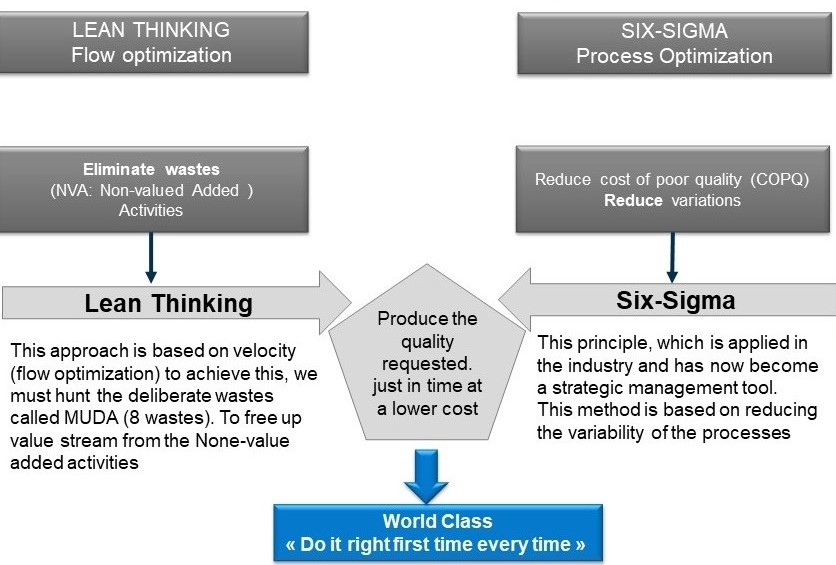 Transformation Strategy Roadmap
Pragmatic Approach
Using your theoretical knowledge to lead a project successfully
The roadmap guides you through the steps for implementing continuous improvement.
This pragmatic method is different from the acquired theory full of case study information.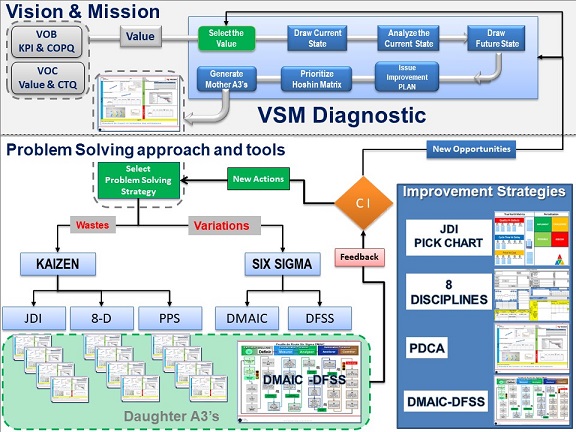 The Concept: The training materials are based on interactive simulators and workshops (Assembly and manufacturing)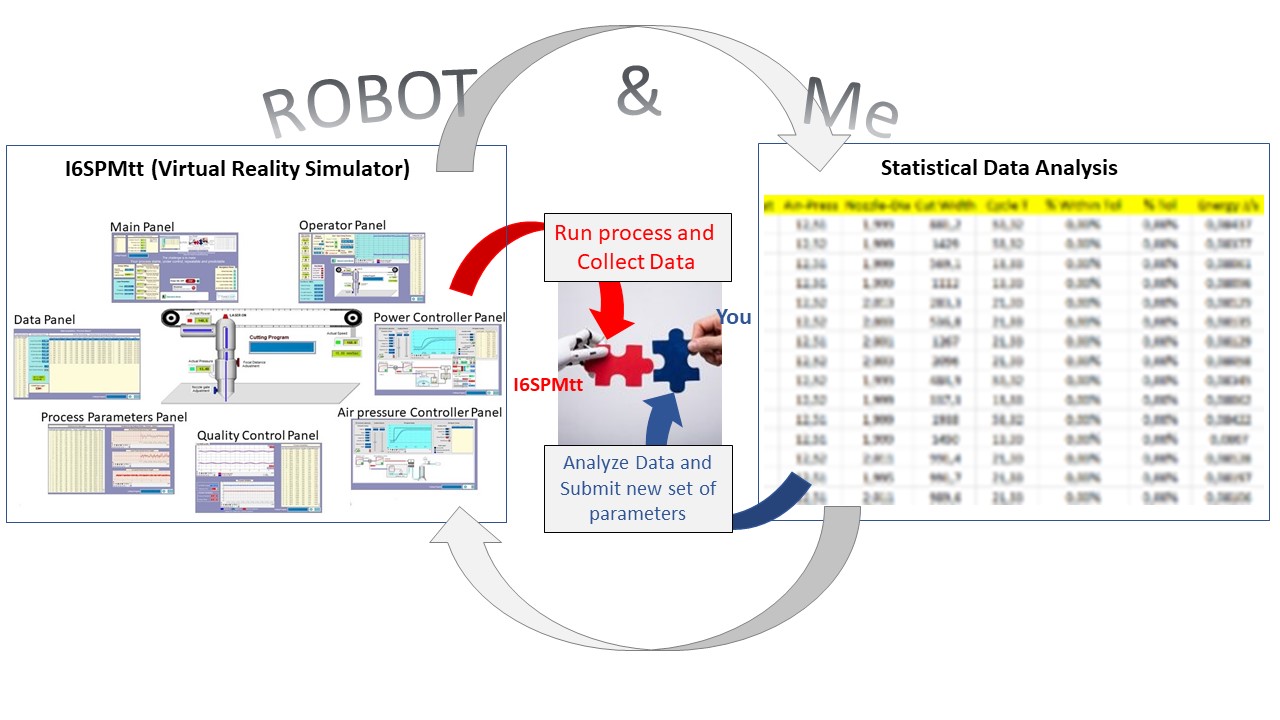 Address
3, Rue principale
L-8814 BIGONVILLE
LUXEMBOURG
Business Hours
Monday to Friday
   10:00  – 18:00
LUXEMBOURG VAT: LU33413630
Autorization N° : 10128062 /0 /1